T

RANSFIGURATION

S

TEWARDSHIP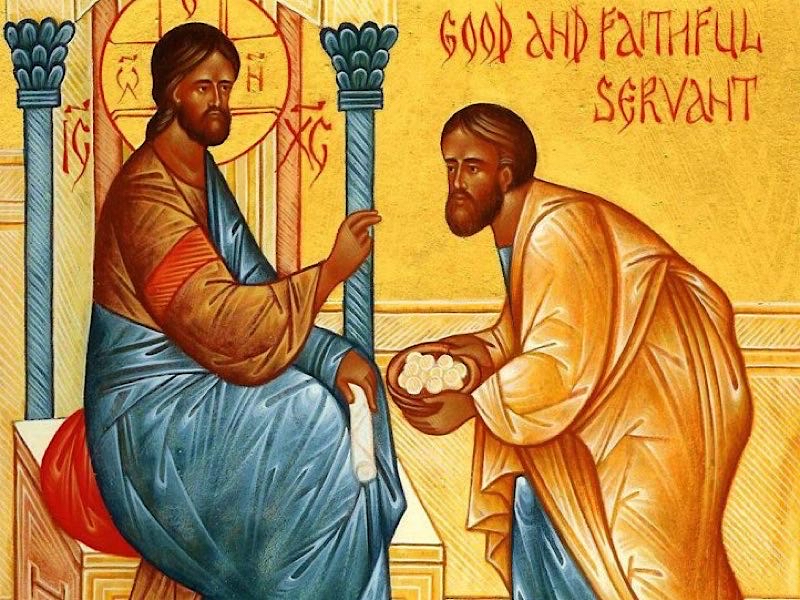 We would like to thank all the stewards of our beloved parish who have generously supported the works of the Church through your stewardship contributions. Your support is greatly appreciated. The parish council and stewardship committee offer the following for consideration as we all prayerfully contemplate our Stewardship Commitment.

What is Stewardship? Orthodox Christian Stewardship is a way of life, which acknowledges accountability, reverence, and responsibility before God. The primary goal of Stewardship is to promote spiritual growth and strengthen faith. Becoming a Steward begins when we believe in God, to whom we give our love, loyalty and trust and act on those beliefs. As Stewards, we affirm that every aspect of our lives comes as a gift from Him. Stewardship calls on the faithful to cheerfully offer back to God a portion of the gifts with which they been blessed. St. John Chrysostom "The rich man is not one who has much, but on who gives much. For what he gives away remains his forever". Fr. Luke A. Veronis "The Gifts of the Magi icon presents the Wise Men offering gifts of gold, frankincense and myrrh to the Christ Child. These wealthy scholars and priests of the East endured numerous dangers, and traveled great distances to offer their treasures to Christ, the newborn king. What a beautiful and meaningful example of stewardship they set for all future generations, helping us to understand the blessing of properly using and sharing God's gifts."

Why we give Stewardship? Each year the Parish encourages the Steward to carefully review his or her personal circumstances and make a commitment to support the Parish. We give because we are responsible for overseeing, protecting and preserving the Church and her ministries.

How much do I give? The question is not "How much do I give but "How can I thank God for my many blessings? The New Testament's motivation for giving is grace; giving is an act of worship in response to the generosity of God. Paul says, "as God has prospered you" II Corinthians 8 & 9 teaches "He who sows bountifully will also reap bountifully." "God blesses those who give with generosity." Corinthians 9:7 "Each person should give what he/she has decided in his/her heart, not reluctantly or under compulsion, for God loves a cheerful giver." Give sacrificially regardless how small. The amount of the offering is not as important to God as your attitude about the gift. Give from the heart, because you love God, and not to be seen of man and God will greatly love your offering.

How and ways to give.

Online - Donate Here
Mail​​​
In Person​​​
Time/Talent
Note: The following form is encouraged to be used to document your stewardship commitment/offering. Please send the filled out form to the church.
Stewardship Pledge Form


Thankful for your offering
---
Stewardship Pledges
Just a quick note regarding the information and stewardship pledge form found above.

When returning these, please mark ATTENTION: STEWARDSHIP CHAIRMAN on the envelope. The information on that form will be kept strictly confidential by the stewardship chairman. Thanks in advance to everyone!!
Stewardship Chairman
Parish Council President